Apple ha annunciato oggi Apple Pay, un nuovo servizio che rivoluzionerà i pagamenti mobili, offrendo un nuovo modo più facile e sicuro per effettuare i pagamenti.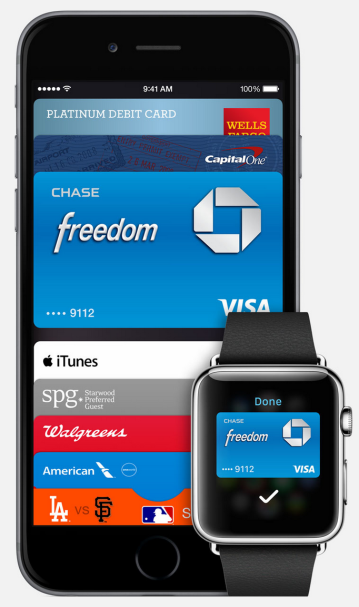 Apple Pay funziona con iPhone 6 e iPhone 6 Plus grazie a un innovativo design dell'antenna NFC, un chip dedicato chiamato Secure Element, e tutta la sicurezza e la comodità di Touch ID. Apple Pay è facile da configurare, perciò centinaia di milioni di utenti potranno aggiungere le informazioni sulla propria carta di credito o debito valida nell'archivio dell'iTunes Store. Apple Pay funzionerà anche con il nuovo Apple Watch, e potrà quindi essere utilizzato dagli oltre 200 milioni di utenti di iPhone 5, iPhone 5c e iPhone 5s nel mondo.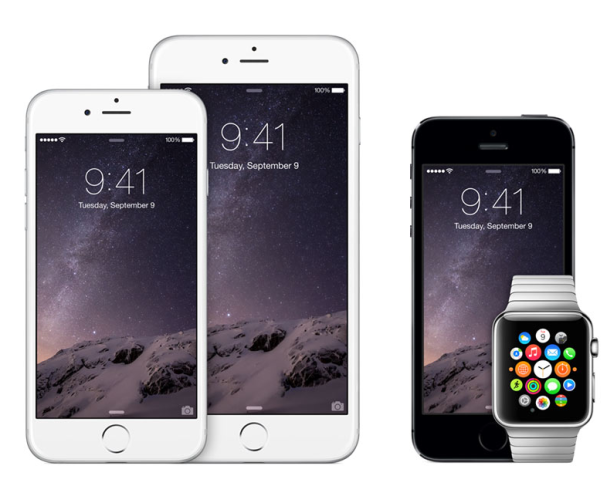 Apple Pay supporta le carte di credito e debito dei tre circuiti principali, American Express, MasterCard e Visa, emesse dalle banche più popolari, fra cui Bank of America, Capital One Bank, Chase, Citi e Wells Fargo, che rappresentano l'83% del volume di acquisti tramite carta di credito negli USA. Oltre ai 258 Apple Store negli USA, alcuni dei principali rivenditori del Paese supporteranno Apple Pay, fra cui Bloomingdale's, Disney Store e Walt Disney World Resort, Duane Reade, Macy's, McDonald's, Sephora, Staples, Subway, Walgreens e Whole Foods Market. Apple Watch potrà essere usato per pagare anche presso gli oltre 220.000 punti vendita negli USA dotati di sistemi di pagamento contactless. Con Apple Pay si possono inoltre pagare gli acquisti tramite le app nell'App Store.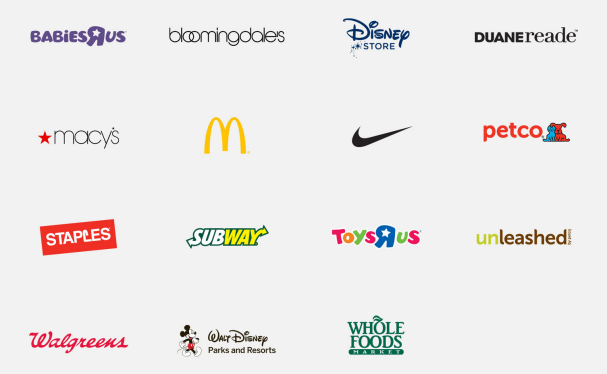 "La sicurezza e la privacy sono i punti cardine di Apple Pay. Se un utente usa Apple Pay in un negozio o in un ristorante, il personale di cassa non vedrà più il suo nome, il numero di carta di credito o il codice di sicurezza: così si riduce il rischio di truffe," ha dichiarato Eddy Cue, Senior Vice President di Internet Software and Services per Apple. "Apple non raccoglie i dati relativi alla cronologia degli acquisti, perciò non sappiamo cosa comprano gli utenti, dove acquistano o quanto hanno pagato. E se l'iPhone viene perso o rubato, con Trova il mio iPhone si possono sospendere velocemente i pagamenti da quel dispositivo."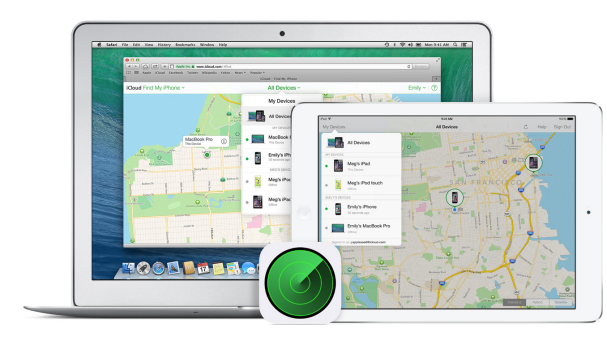 Apple Pay rivoluzionerà il modo di pagare. Quando si aggiunge una carta di credito o debito in Apple Pay, il numero non viene archiviato né sul dispositivo né sui server Apple. Viene invece assegnato un codice univoco Device Account Number, crittografato e memorizzato in totale sicurezza nel Secure Element su iPhone o su Apple Watch. Ogni transazione è autorizzata tramite un codice univoco e valido una sola volta, utilizzando il Device Account Number personale; inoltre, anziché usare il codice di sicurezza sul retro della carta, Apple Pay crea un codice di sicurezza dinamico per convalidare ogni transazione.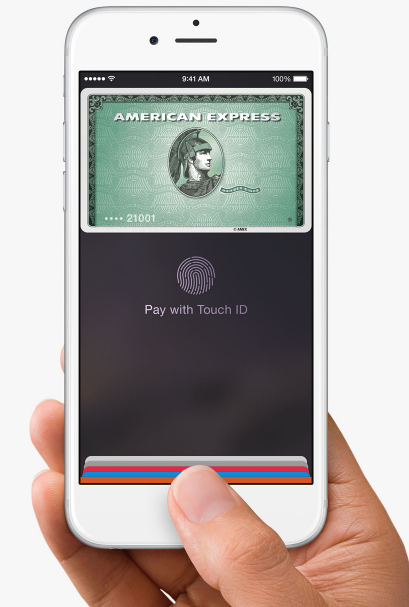 "Per JPMorgan Chase è stato un piacere collaborare a Apple Pay per creare un sistema di pagamento migliore, più veloce e più sicuro, che mette il cliente al primo posto, garantendo un'esperienza straordinaria sia per gli utenti che per i rivenditori. Così vincono tutti," ha affermato Jamie Dimon, Presidente e CEO di JPMorgan Chase & Co.
"Offriamo ai nostri clienti strumenti per migliorare la loro vita finanziaria e abbiamo ben 30 milioni di utenti che sfruttano i nostri servizi di digital banking," ha dichiarato Brian Moynihan, CEO di Bank of America. "Per loro, migliore significa pratico e intuitivo. Ed è proprio la direzione intrapresa da Apple Pay."
"Apple Pay è il tipo di innovazione che avvicina i mondi del commercio online e offline," ha affermato Ken Chenault, CEO di American Express. "Siamo felici di collaborare con Apple per offrire ai titolari delle nostre carte e ai rivenditori un modo facile e sicuro di fare acquisti nei negozi e tramite le app."
Lo shopping online dalle app sull'iPhone è facile come un tap. Gli utenti possono pagare beni e servizi, inclusi abbigliamento, elettronica, prodotti per salute e benessere, biglietti e molto altro, con Touch ID. Per il pagamento basta un tocco, non serve compilare manualmente lunghi moduli o reinserire continuamente le informazioni per la spedizione e la fatturazione; inoltre, i dati della carta restano al sicuro e non vengono condivisi con il rivenditore online. Per esempio, è possibile ordinare rapidamente accessori per il barbecue dall'app Target, richiedere una corsa in taxi con Uber senza dover creare un account, o saltare la fila per il pranzo con Rapid Pick-Up e pagare in anticipo nell'app Panera Bread. Basta scegliere l'opzione preferita e, al momento del pagamento, usare Apple Pay per completare la transazione.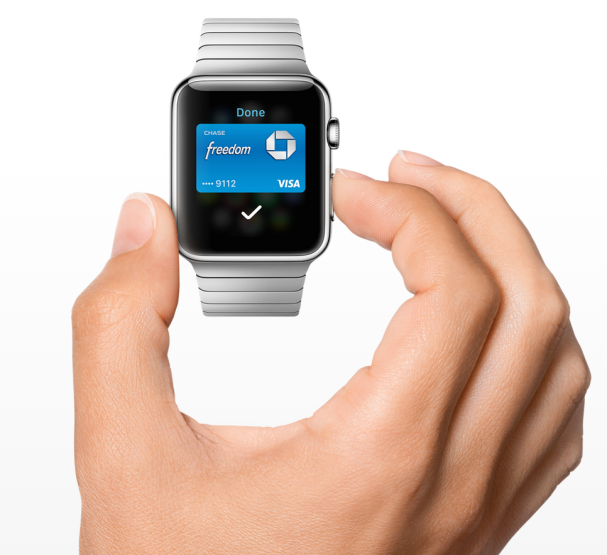 A partire da ottobre, con iPhone 6 e iPhone 6 Plus, Apple Pay sarà disponibile negli USA come aggiornamento gratuito di iOS 8. Apple Pay funzionerà nei negozi con iPhone 6, iPhone 6 Plus e Apple Watch. Le API di Apple Pay saranno disponibili per gli sviluppatori in iOS 8, così potranno abilitare l'acquisto di beni direttamente dalle proprie app su iPhone 6 e iPhone 6 Plus.
Se vuoi tenerti aggiornato su questo argomento e sul mondo Apple in generale, seguici su Facebook e unisciti al canale Telegram di AmiciApple.it cliccando qui: http://telegram.me/amiciapple dal browser del tuo dispositivo.